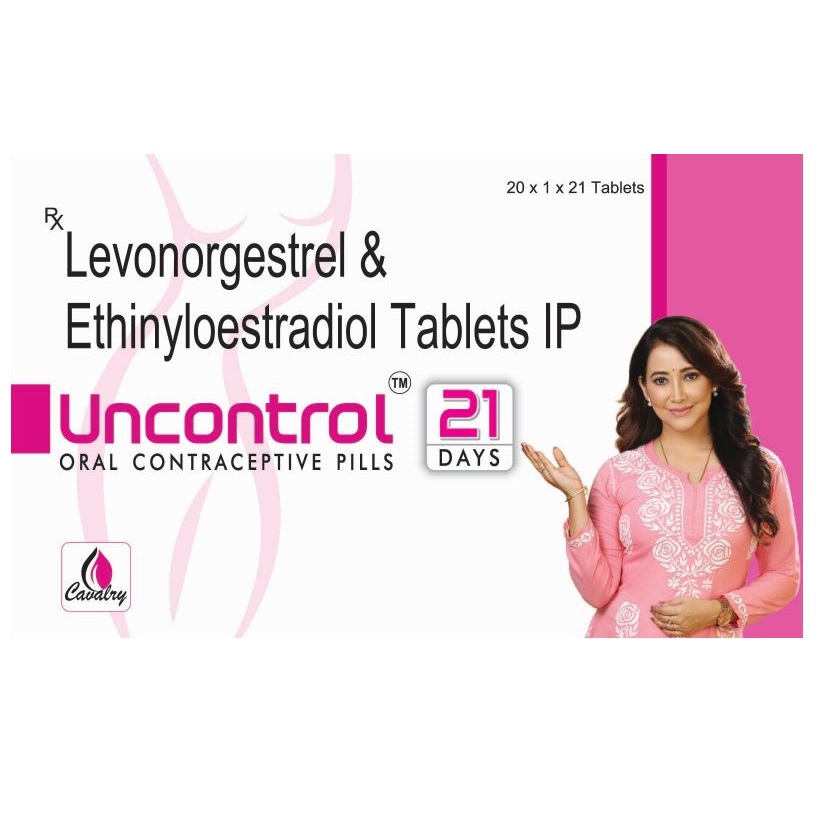 Dosage
: 1 Tablet daily for 21 days (for 1st time users starting from day-1 of periods) followed by 7 days tablet free days, i.e., After 7 days gap from 8th day start a new pack.
ABOUT UNCONTROL 21 DAYS
Uncontrol 21 Days contains 2 hormones : Levonorgestrel (a progestin) and Ethinyloestradiol (an estrogen). It works by preventing ovulation, altering the cervical mucus and changing the lining of the uterus.
Uncontrol 21 Days works mainly by preventing the release of an egg (ovulation) during menstrual cycle. Makes vaginal fluid thicker to help prevent sperm from reaching an egg (fertilization) and changes the lining of the uterus (womb) to prevent attachment of a fertilized egg.
Uncontrol 21 Days PREVENTS PREGNANCY, REGULARIZES MENSTRUAL CYCLE AND REDUCES DISCOMFORTS DURING MENSTRUATION

Our Mission
Our mission is simple yet powerful - to provide women with safe, effective, and accessible family planning solutions that enhance their overall well-being. We are committed to breaking down the barriers that surround reproductive health and to foster an environment where women can make informed decisions about their bodies and future.